Wow! So many news for 2020!
Much more quality in SkiWelt Hopfgarten-Itter!
Skiers will be happy – SkiWelt Hopfgarten-Itter invested € 24 Mill. for a new cable car, for a new technology centre for slope machines and technical snow and in a new lake

From 2020/21 on there will be a new cable car:
much longer - more beautiful - more comfort

The new cable car will contain 10 persons per gondola, will have a middle station at Kraftalm and will be longer for 650 m to "Kleine Salve". The new Salvista will be openend also in summer!
I
The facts for the new cable car Salvista - Itter:
type: red gondolas for 10 persons
speed: 6 m/sec
capacity: 2100 persons per hour
length of cable car: 2843 m
running time: 10 min
special: get on/off Kraftalm
producer: Fa. Doppelmayr
planning: Seilbahnbüro Gröbner
bottom station on: 669 m
middle station on: 1349 m
top station on: 1565 m
start of work: August 2019
end of work: begin winter season 2020/21

On the "Kleine Salve" we build a new lake - underneath the top station of the new cable car Salvista

The new lake will contain 50.000 m³ water and will be important for the the production of technical snow.
starting date: August 2019
finished: 2020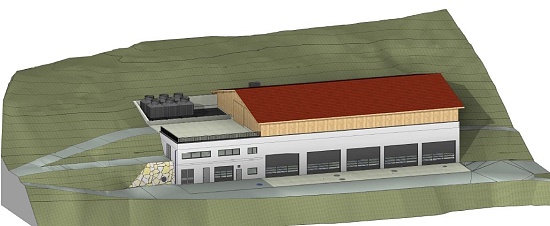 Submontane the "Kleine Salve" we build a technology centre for the slope machines and the technical snow.